Beverly Testa, Realtor, Highlands Ranch, Littleton, Centennial, Denver, Parker, Castle Rock and More
Call Bev Testa for your Real Estate needs! Professional aggressive representation for buyers/sellers

Welcome!
We provide professional aggressive representation for our buyers and sellers. We are dedicated to personal service and attention without hesitation. Our consistent, reliable support, prompt action and prudent advice will always assist you in making informed decisions.
Our commitment is to educate, counsel and keep you informed. You can rely on our combined education, experience, honesty, credibility and thorough attention to detail to help make your move a pleasant experience. You can count on us to get the job done right!

Buying a home in Highlands Ranch, Littleton, Centennial, Denver, Parker, Castle Rock, Lone Tree, Englewood, Aurora, Lakewood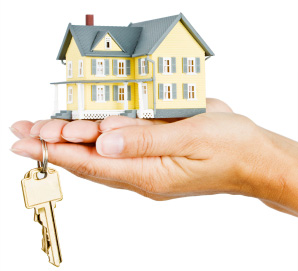 My proven track record of success and specialization includes residential properties, single family homes, condos and townhomes. I work with many types of buyers including first time, move-up or down-sizing, new home building, across town and cross country relocation.
Much of my business is in Highlands Ranch, Littleton, Centennial, Englewood, Castle Rock, Parker, Lone Tree, Denver, Aurora, Lakewood, Douglas County, Arapahoe County, Jefferson County and Denver County. Of course, I am familiar with many more communities beyond this and would be thrilled to help you in the Denver Metro area.

Buying a home is an exciting and complex adventure.
It can also be a very time-consuming and costly one if you're not familiar with all aspects of the process, and don't have all the best information and resources at hand. One of my specialties is representing the best interests of buyers and guiding you throughout the home buying process. My comprehensive, high-quality services can save you time and money, as well as make the experience more enjoyable.
If you're like most people, buying a home is the biggest investment you will ever make. Whether you're buying a starter home, your dream home or an investment property, why not take advantage of my experience as a local market expert to make the most informed decisions you can every step of the way?
Learn about choosing the "right" property for you, making an offer, negotiating, financing, mortgage rates, relocating, moving, and everything involved in making a decision in today's market. Our buyers resources will help make your move hassle free.

Take a moment to search for listings To make your search even easier, you can join my VIP Buyer's Program. I will gladly e-mail you daily with photos and detailed information about all of the new homes for sale that match your criteria. As always, if you are interested in a particular listing, please feel free to call me at 303-995-1183 or email me
Selling your home in Highlands Ranch, Littleton, Centennial, Denver, Parker, Castle Rock, Lone Tree,Englewood, Aurora, Lakewood
Free detailed community information link below!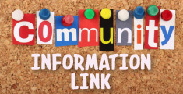 Read my"TESTA-monials"to see what others are saying about me.
Contact Me

Call Bev Testa at303-995-1183
Another"
"
Colorado Real Estate | Realtor Colorado | Real Estate Agent Colorado | Realtor Highlands Ranch | Realtor Centennial | Realtor Littleton | Realtor Denver | Realtor Parker | Realtor Castle Rock | Realtor Aurora | Realtor Lakewood | Realtor Lone Tree
Realtor Castle Rock | Realtor Englewood Colorado